Some events held at Twickenham offer a discount when booking a group of 10 or more tickets.
Booking group tickets online
Use the stadium map on the left hand of the screen to select the block in which you wish to book your tickets
Once you have selected the block you wish to book in, you will see the available seats shown by blue dots. Click on the seat the you wish to book and then select whether you want to book a Group Of 10+ Adult ticket or, if offered in the block/price category that you have selected, a Group Of 10+ Junior ticket. Click 'ADD' to add the seat to your basket.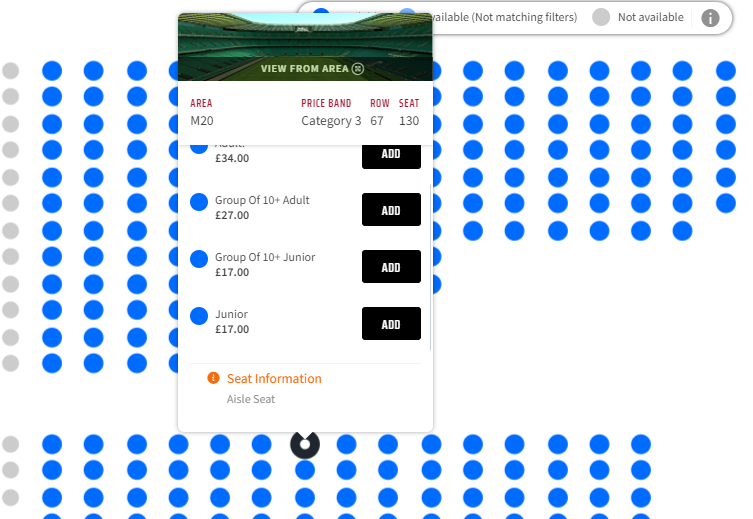 Repeat this process until you have all the tickets that you wish to purchase in your basket. Once complete, click on the basket icon on the top right hand corner of the page to proceed to checkout and confirm your booking.
You will only be able to checkout if 10 or more group adult/ junior tickets are in your basket and if you have not exceed the junior to adult ticket ratio (for online group bookings there is a maximum ratio of 4 juniors per adult purchased).