Aisle Seats
You can use the View from my seat seating plan to check the location of your seats within the stadium blocks.
Please click on the block in which your tickets are booked and hover over the grey squares to see the row and seat details.
"!Restrictions Apply" appearing on bookings
This means that you have selected an aisle seat, there is no obstruction to the view.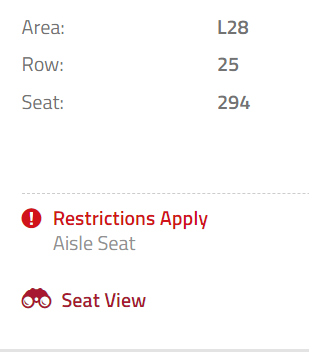 You can click on Seat View when booking for reassurance.