Personal Assistant Scheme
In order to book accessible tickets you will first have to complete and submit a Personal Assistant Registration form. For further information on the PA Scheme please click here.
Activating your account
Once you have received your PA code you need to activate your online eticketing account. Please go to the Activate RFU Ticketing Account page on EnglandRugby.com/tickets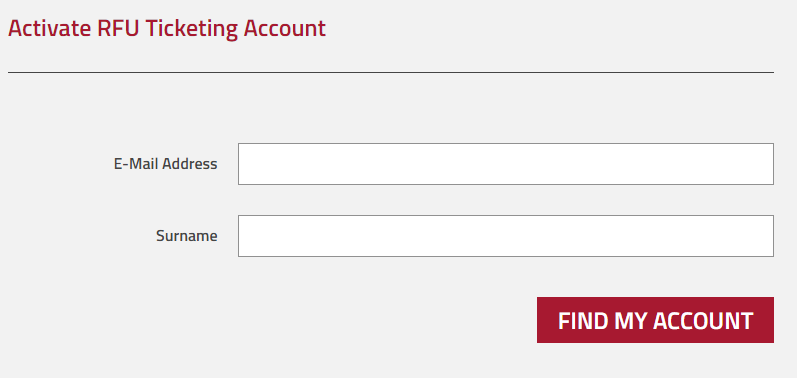 Enter the email address you have registered with and your surname to continue. Please complete the information as requested and create a password, to watch a short video tutorial on the activation process please click here.
If you already had a ticketing account with us and we have just amended it to a PA account, you may not need to activate the account but can just sign in here:
https://www.eticketing.co.uk/rfu/Authentication/Login
Once logged in, please click on the My Account icon, as below (circle with head &shoulders):

Here you should see your name and your PA number, so you know you are logged in to your PA account.
Purchasing your accessible tickets
Now you should be able to see availability suitable for your accessibility requirements. On the top menu bar you will see Event Tickets, so click on that for a list of all matches we are selling tickets for.
There are 2 ways to book your tickets; Choose my Own Seats or Find Seats for Me.
Choose My Own Seats
When using our Choose My Own Seats functionality, blocks with suitable accessible seating will be highlighted darker blue and availability is indicated by the wheelchair user or ambulant access icons as below: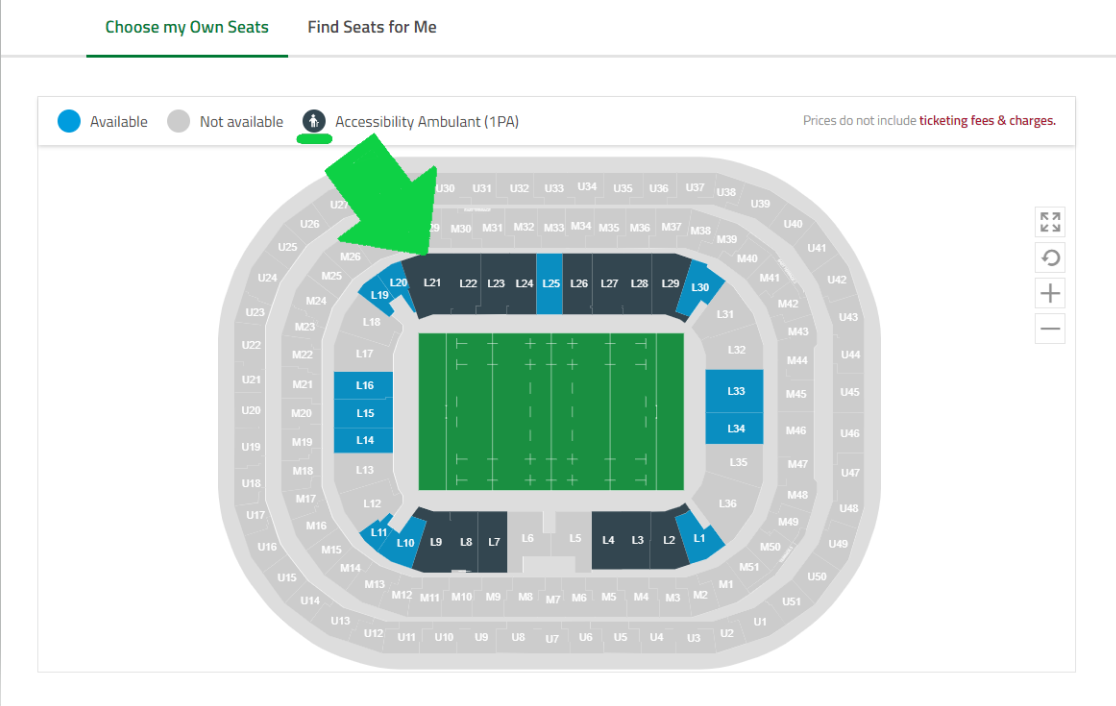 Wheelchair Access:

Ambulant Access:

NB. we have set up your account in line with the details you have provided, you will see this on the top of the screen. The below indicates that this person does not require the use of a wheelchair and is attending with one personal assistant. If your requirements have changed please Submit a Request for us to update your details.

If your icon is correct please select your preferred block and then you will see the seating that is suitable and available: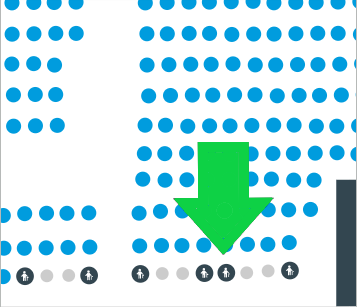 Choose your seat and always choose the Accessible Adult price (or Accessible Junior if applicable) for the first seat you select: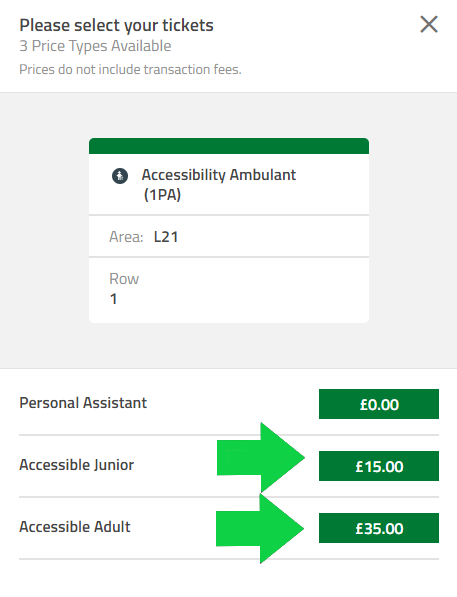 The interactive map will now indicate the adjacent matching Personal Assistant/Companion seats with the 'C' icon.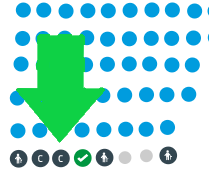 Select the adjacent seat(s) and add these to your order using the Personal Assistant price shown. This is free of charge.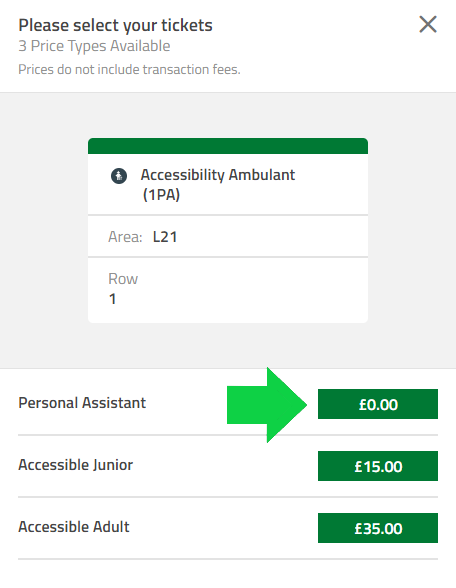 Additional Standard Tickets are shown on the interactive map and can be added to your order, subject to the event booking limit.
If your booking is complete please proceed to checkout OR click Continue shopping to add free parking. On matches where we are able to offer additional tickets you can click on Continue Shopping and add more tickets to your basket.

Find Seats For Me
Accessible Tickets are shown above Standard Tickets. Select one Accessible Adult ticket (or Accessible Junior if applicable).
Select your preferred location within the stadium using the drop down menu and, if appropriate, tick the Companion Ticket box and select the number of Personal Assistants/ Companions you require (Please note, this is limited to one, unless you specifically stated on your original PA application that you required more than one carer).
Additional Standard Tickets can be added to your order, subject to the event booking limit. Please then proceed to check out or continuing shopping.
Parking: If parking is required, it can be purchased in addition to the match tickets, by using the Events List and finding the Parking section for the match. You should select the Tesco Car Park option, as this is the location we use for accessible parking, as it is on the flat from the stadium and only a 5 minute walk from the Gate D turnstiles.