Updating Details on Your Ticketing Account
To amend your International Ticket Contact or change your address please log into your ticketing account and click on My Account at the top right of the screen: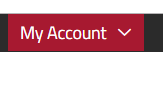 From here you will see:
Click on Update Details and edit your information as required.
Updating Your Details on GMS
Each Club has a page on the Game Management System.  Please click here to log in and amend your information.
If you have any difficulties please contact GMSSupport@rfu.com